Customer Focus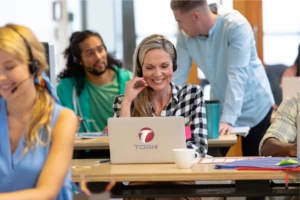 Since its foundation in 1995, the priority of Tork Clamp has been to produce the right product and offer the right solution suggestions in line with the expectations and demands of its customers with its customer-oriented approach.
As the Tork Clamp family, combined with its global brand awareness and experience, young and dynamic synergy, our customers in search of the perfect solution receive solutions that are solution-oriented, rational and above expectations. Accordingly, our company is committed to
providing services and products of the highest quality considering the needs and expectations of its customers, as well as valid international standards and norms;
gaining the trust and respect of its customers with the high quality and standard products it provides,
growing with customers and suppliers and adding value to them,
and adopted the principle of acting with the awareness of respect, integrity, honesty, solidarity and professional responsibility in its relations with customers.